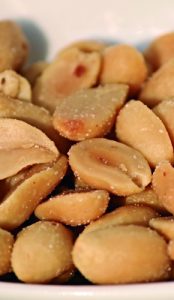 In order to submit an abstract to the VII International Congress on Food Science and Technology (CICyTAC 2018), the author must register to get a password, which allows access to the presentation form in the Congress' website.
At the time of the submission, the author will choose a subject in which the article fits, and the presentation mean (oral or poster).
If the article has more than one author, all of them must register but not submit the abstract again
ABSTRACTS SUBMISSION
The abstract can be written both in Spanish or English and should not exceed 500 words. Font: Arial, size 12 for titles, authors, keywords, materials and methods, results, discussion and acknowledgements. For the submission, please use the form available in the auto-management site (click here to download). The abstract should not include references, tables or figures.
The title (up to twenty words) must be written in lowercase, except for the first letter, and bold type.
Keywords should be between three and five.
The authors must be mentioned by their surname in lowercase, except for the first letter, and then the initials of the first name in uppercase.
Speaker's name must be highlighted (the speaker will be responsible for the presentation).
The institution/s where the authors belong, together with the speaker's email address must be indicated below the names. No other addresses, titles or position needed.
Example:
Sterponi M E (1), Rivatta D (2), Pérez T (1)
(1) CONICET – Universidad Nacional de Córdoba, Argentina.
(2) Instituto de los Alimentos. Valparaíso, Chile.
tperez@rednet.com
Abstracts must be one paragraph long, no subtitles allowed.
A brief thank you note might be added in another paragraph.
Abstracts will be evaluated for its acceptance by the Scientific Committee, which will establish the final presentation type, either as an oral exposition or a poster. The decision will be communicated to the author. At the suggestion of the participants of previous editions, the amount of oral presentations will be increased significantly this year.
Each speaker can present up to three articles, but there is no limit for appearance as author. Once the abstract is accepted, the registration of the speaker at the Congress will be verified.
Deadline for abstracts submitting: June 29th, 2018.